We are a Licensed Practitioner and Distributor
The Insights Discovery Foundation Profile
The Insights Discovery foundation profile is a tool that improves communication, career development and team effectiveness . Insights Discovery will help create collaborative and fun workplaces in both face to face and virtual settings.
From only £75 plus VAT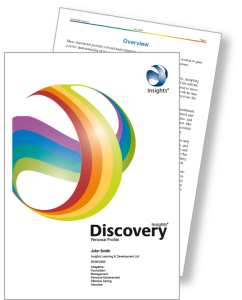 Our most popular workshops are now offered in both face to face and virtual formats. You can choose a half day or full day format to suit your requirements.
Introduction to Insights Discovery
The Introduction to Insights Discovery - Beginning your Journey is a dynamic, engaging introduction workshop that helps individuals and teams grasp the theory of the Insights Discovery system. This workshop covers the foundational theory of Insights Discovery starting with Carl Yung's three preference sets: Introvert v Extrovert, Thinking v Feeling, and Sensation v Intuition. Delegates will explore the four colour energies of the Insights Discovery model: Fiery Red, Sunshine Yellow, Earth Green, and Cool Blue as well as identifying the eight psychological types: Director, Motivator, Inspirer, Helper, Supporter, Observer, and Reformer. Delegates will understand their own energy mix and how to practically apply the Insights Discovery system.
Understanding Perception
Learn about the Jungian preferences
Learn about the four Discovery Energy Colours and identify your colour mix
Learn the 8 personality types of Insights Discovery
Explore and understand your own personal Insights Discovery Profile
Explore and understand others personal Insights Discovery Profile
Learn how to identify the colour energies in others
Learn to adapt your behaviour
Create a plan of action
Insights Discovery and Leadership
Gallup research suggest that managers account for 70% of the variance in employee engagement, engagement that increases productivity, sales, and retention. The Insights Discovery leadership workshop strengthens the leader's self-awareness and other-awareness, equipping leaders to become more adaptable and situation driven influences of the team and organisations culture. The workshop explores the four manifestations of leadership; Results Leadership, Visionary Leadership, Relationship Leadership and Centred Leadership focusing on the key motivators and blockers that drive the four colour energies. Delegates will learn how to use the Insights Discovery system to enhance the employee experience throughout their entire life cycle.
Traits of great leaders
The four colour energies in leadership
The four manifestations of leadership
Motivating the colour energies
Motivating the eight types
My motivation as a leader
Management chapter and decision making
Insights Discovery and Teams
The Insights Discovery Team workshop will help delegates identify how to use the Insights Discovery system within the context of team. It may be a small team that works closely together or in the wider collaboration of multiple teams. The key emphasis is on recognising the different kinds of personality types within a team and helping delegates build the knowledge around how to adapt to their colleagues, in particular, those that are on oppositive sides of the Insights Discovery wheel. Delegates will Identify their teams dominant colour energy and the potential strengths and weaknesses of their energy mix. Delegates will assess and score how well their team is managing its processes, performance and people and identify strategies for improvement.
The Insights team effectiveness model
Assessing team strengths
Team culture
Team colour energies
Team process, performance, and people
What is Insights Discovery?
Insights Discovery is a powerful profiling tool that can unlock the secrets to understanding ourselves and others better. Discover your unique four energy colour combination, Fiery Red, Sunshine Yellow, Earth Green, and Cool Blue. Based on Carl Jung's theories around personality types, Insights Discovery will offer increased self-awareness for the individual looking at self development, strategies for building effective teams in any environment, and it can help you become a better leader through using the Insights Discovery profile management chapter.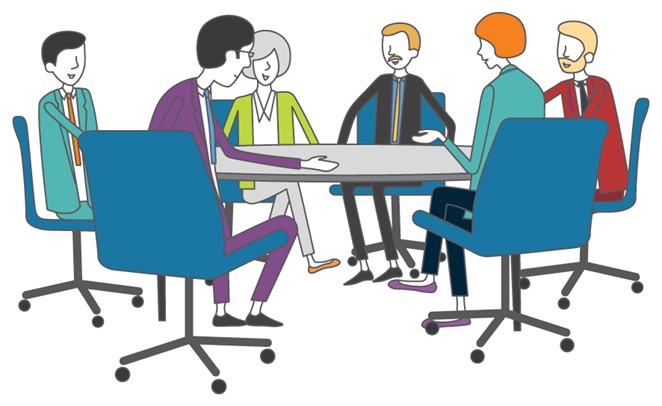 Watch Insights Discovery Videos to Choose the most Suitable Option
Individual
Are you interested in learning more about what makes your personality unique? Increase your self-awareness and take your communication skills to a new level with the Insights Discovery personality profile. You will receive a foundational personality profile as well as a 30-minute online coaching session with one of our accredited practitioners. On top of the foundation profile you can add other chapters to increase your skills and knowledge including personal achievement, leadership and management, effective selling and interview skills. This product can change your life right now.
Team
Are you looking to increase your team's effectiveness? Insights Discovery is an industry leading personality profiling tool that can do just that. Your employees will benefit from the knowledge gained through their individual profiles and by attending our workshops. Run by accredited practitioners, these workshops will increase your team's ability to work together, deliver results and build a culture of engagement and performance. By helping your team understand themselves and their colleagues better, you are giving them the opportunity to develop, succeed, and be the best they can be.
Leadership
Leadership and Management is critical to any organisation's success and yet thousands of people are promoted every year without gaining the proper training required to equip them for their new roles. Insights Discovery is a dynamic tool that will help leaders at any level get the best out of themselves and those they lead. Our workshops and profiles ensure your managers understand the unique differences present in their teams. Delegates will learn to recognise these differences and adapt their leadership style accordingly. Don't wait until you start losing your best employees, invest in your leaders' development today.
Insights E-Learning
Are you looking for an E-Learning solution as a supplement to your organisations Insights Discovery journey? Our online learning solutions include two Insights Discovery modules, Beginning your Journey and Insights Discovery for Leadership . Both modules take around 15-20 minutes to complete, can be provided as a file for your learning management system (we can also provide CORTEX LEARN LMS platform if you don't have one).
Click on the link below for an example of the learning. Please contact us for more information.
Soft Skills and Insights Discovery Blended Learning Options
Presentation Skills to Different Energies of the Insights Wheel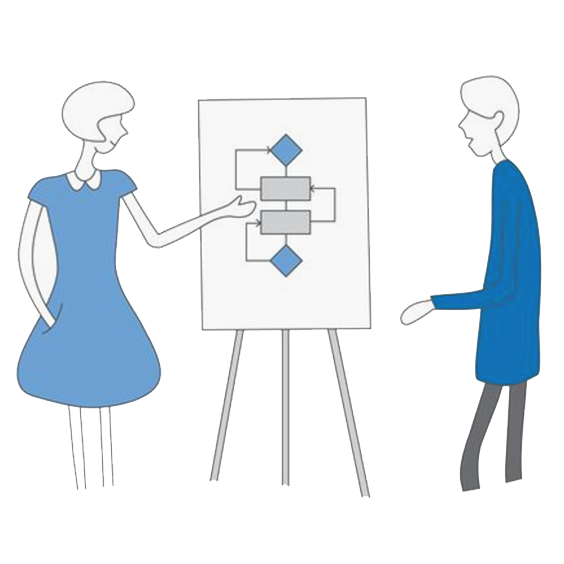 Presenting information to the different colour energies can be a challenging experience. In this workshop delegates will learn how to design messages that appeal to all 72 energies of the insights colour wheel, including the Fiery Red, Cool Blue, Sunshine Yellow, and Earth Green energy types. We will explore the key drivers that will help engage each energy, what to avoid, and discover what response you can expect from a mixed energy audience. Delegates will get to practice delivering a message to their opposite colour energy and understand more about their own personal learning preferences.
Influence and Persuasion based on Insights Discovery Profile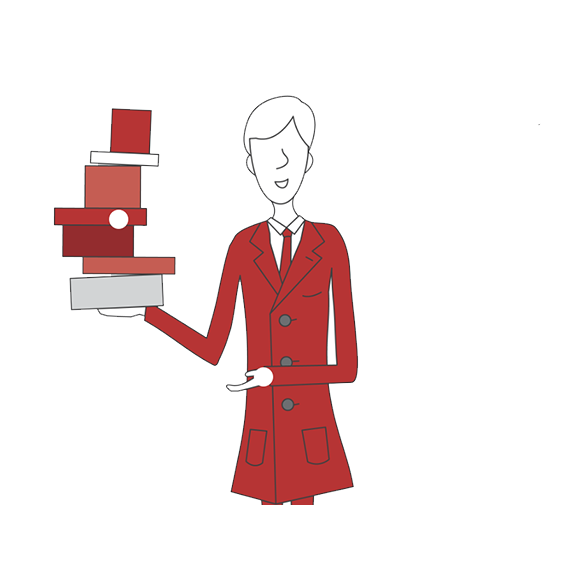 We are all selling something, whether it's a product, a service, an idea, or just an opinion on where to go for your summer holiday. Having the ability to influence and persuade your clients, your boss or your partner is a communication essential if you want to succeed in life. In this workshop delegates will learn what influences people based on their Insights Discovery profile and personal preferences. Delegates will learn to identify and recognise the Fiery red, Cool Blue, Sunshine Yellow, and Earth Green energy types and how to best adapt their behaviour to ensure the message influences others effectively.
Coaching Conversations using Insights Discovery Profile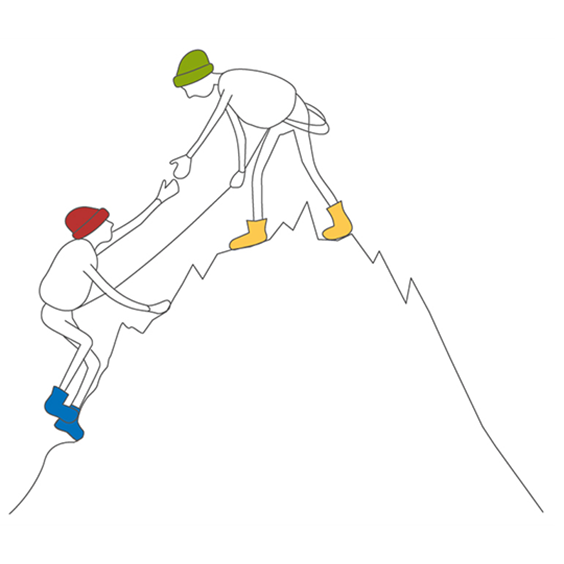 Learn how to have breakthrough conversations using Insights Discovery. Whether you are managing a team or looking to improve your coaching skills this course will uncover the key elements required before, during, and after a coaching conversation. Delegates will learn how to have challenging conversations to change behaviour or drive results, expansive conversations to evoke emotion and discover possibilities, supportive conversations that recognise individual contribution and positively raise self-awareness, and informative conversations to share knowledge, give facts and evaluation options.
Have Effective Meetings Using Insights Discovery Profile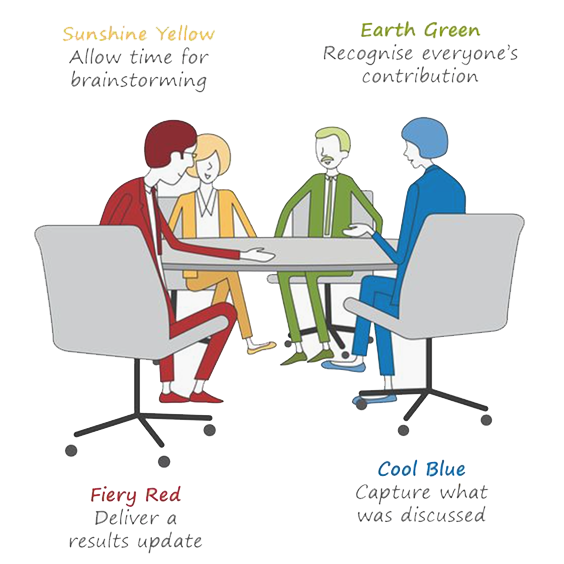 Use the Insights Discovery colour energies to succeed during meetings in a whole way. Delegates will learn how to establish ground rules for effective meetings using the Insights Discovery model as a foundation. Understand how to gain the Fiery Red, Cool Blue, Sunshine Yellow, and Earth Green energy types involvement in every meeting. Create a safe, structured environment that will make the most of the time spent together whether it's a team meeting, a client meeting or a one-one brainstorming session. Learn how to use props to control conversations and stay on track.
Helping Employees understand their Insights Discovery Profile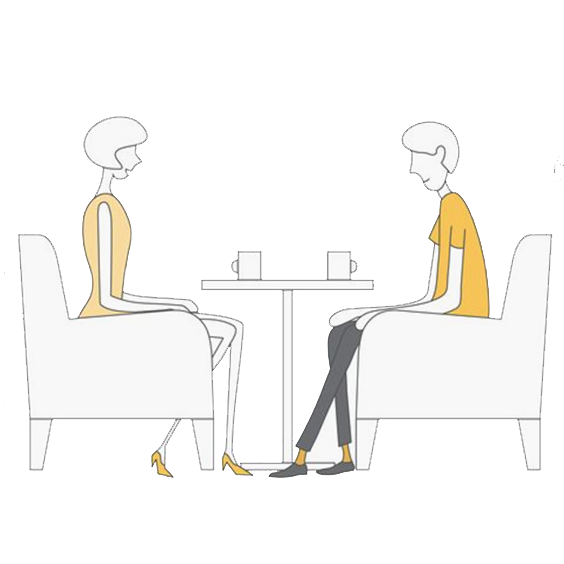 This workshop is specifically designed for leaders, managers, supervisors and other employees that are required to explain the Insights Discovery profile to other staff. Delegates will gain increased confidence and understanding around each of the profile sections and how to effectively debrief others. We will look at hints and tips that delegates can use when discussing each section and find out how to recognise topics for further discussion. Delegates will get hands-on experience and practice interpreting individual profiles and how to use the feedback to hold effective performance appraisal sessions.
Using Insights Discovery Profile to Solve Business Challenges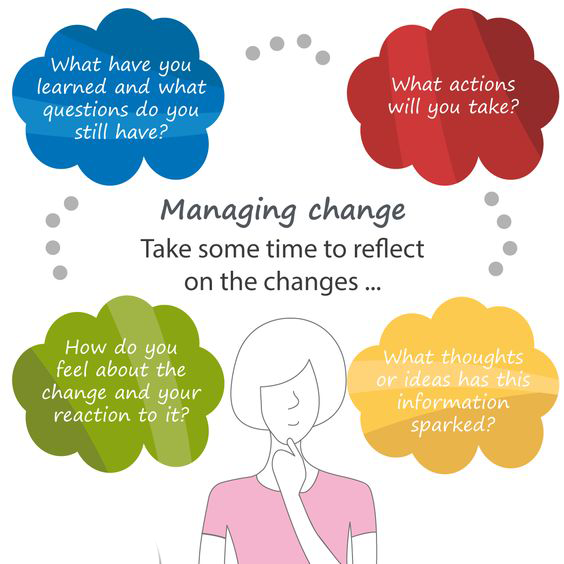 There are many challenges facing businesses in the post-postmodern society of ours (how many posts are we up to these days?): getting the best out of people, ensuring the business is profitable, implementing change, retaining the right people, creating the culture, wellness, the list goes on. This workshop is designed to help leaders identify some of the key challenges they face. Delegates will analyse their business and their specific needs and will learn how they can use the Insights Discovery model to create meaningful solutions using our "Business Challenge Analysis" cards.