Meet the Seven Institute Team
Seven Institute is an organically grown UK based Training provider. We pride ourselves on working with an amazing team of qualified, motivated and high performing people who regularly exceed expectations in order to deliver top quality training in Microsoft, Adobe, Technical and Soft Skills to organisations UK wide.
Paul Rhodes
GM, Training and Development Consultant
Paul has over ten years' experience as a Digital, Management, Leadership, and personal development trainer both in the UK and abroad. Paul is the founder and GM at Seven Institute and remains heavily involved in the training side of the business. Paul is based in Harpenden and travels extensively. Paul has the confidence and experience delivering high profile projects successfully to both Local Council and large corporates. Paul is an engaging trainer with a passion for continuous improvement and a desire to positively impact the lives of others. To book a session with Paul contact us today.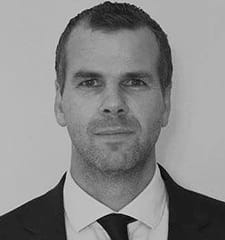 Bryce Neil
Business Coach and Advisor
Bryce is an exceptional communicator who connects with people at every level. After spending eight successful years in finance Bryce identified his passion lay in the field of personal development and coaching. Bryce formed and runs his own performance and wellness coaching business and regularly works in partnership with Seven. Bryce holds a Human Resource Management Degree, has diplomas in Business, Management, and Professional Coaching, as well as certifications in Corporate Wellness, Stress Management, and Personal Training. He is a licensed DiSC Facilitator and is currently training to become a Certified Practitioner of The Holistic Development Model. To book a coaching session with Bryce contact us today.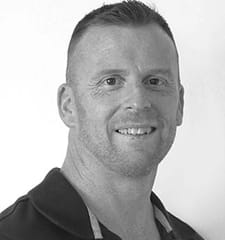 Simon Kahn
Senior Microsoft Trainer
Simon is qualified Microsoft Office Specialist with a long history in training Microsoft products to a wide range of organisations including SME's, UK government organisations and large companies. Simon is a very popular trainer who is often booked up months in advance. Simon training Microsoft through Europe, the Middle East, Africa, Australia, as well as throughout the UK. Simon shows excellent flexibility in his approach and is willing to go the extra mile, which is appreciated by his clients. To book a Microsoft training course Simon contact us today.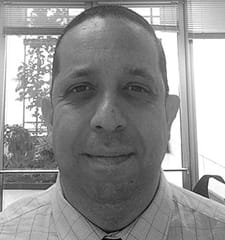 Rodney Leech
Senior Microsoft Trainer
Rodney is a Microsoft Office A+ Master instructor who has been working with organisations throughout the world over the last 20 years. Rodney has vast knowledge on a range of software including Microsoft Excel, VBA, Microsoft Project, Microsoft PowerPoint, Microsoft Word, Access, InfoPath, OneNote, and Crystal Reports to name a few. Rodney is based in London as is popular with delegates.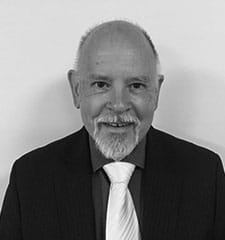 Andy is a world class trainer, coach, and facilitator who consults to organisations around the world. Andy has worked with large corporates, local council and the civil service, and educational institutes on a number of projects. As well as running a successful training business Andy is an accomplished coach (ILM Level 7) and MBA/MSc trained consultant as well as psychometric profiler (MBTI/Insights). Andy is an engaging trainer who can stimulate audiences using a mixture of presentations, practical exercises, discussion, case study, syndicate work, role-play and self-assessment to encourage participation and to promote learning.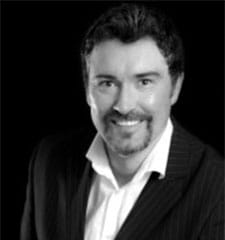 Olga Degtyareva
R&D, Project Management
Olga is a co-founder of Seven Institute. Olga is involved in a number or high profile projects both internally and client facing. Olga has a passion for research and contributes heavily to Sevens course content including bespoke client requests. Olga is also involved with the research, design, development, implementation and evaluation of Sevens online solutions. Olga brings an academic approach to her work and is a valued full time member of the team.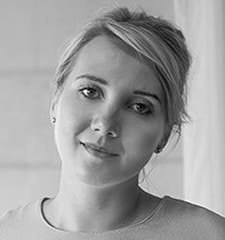 Louise Appel
Personal Wellness Advisor
Louise is a successful and accomplished wellness advisor who works with people at all levels to improves their health. Louise runs a personal training business out of Lords cricket ground and consults to Seven on a regular basis as well as assisting on the content for our wellness workshops and courses. Louise has helped many of her clients to achieve remarkable progress. As well as her work with Seven Louise trains a number of known UK based celebrities and high profile business people. To book an individual assessment with Louise you can contact us or contact her directly via this site www.louiseappel.co.uk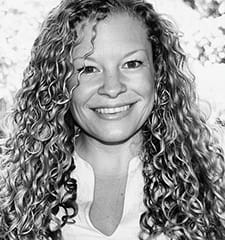 Andrey Gavrilkin
Senior IT Developer
Andrey works full time on Sevens IT. Andrey is currently working on the development of Seven Institute new website including a twelve-month Learning Management System (LMS). Andrey is is the lead architecture and development specialist with Seven as works on a number of client facing projects including database development. Andrey has over 15 years of senior experience within large corporates and is a proficient user of Entity Framework, Classic ASP, ASP.NET, XSLT, Java Script, Type Script, JQuery, AngularJS and HTML.